is a nationally known champion for women. Over the last twenty-five years, she has advocated for women as a professor, political activist, keynote speaker, and expert witness. As a corporate leader and trainer, Waisman coauthored several books, including 50 Activities for Developing Leaders and The Leadership Training Activity Book. She is currently a vice president with a worldwide consulting company specializing in large-scale leadership, gender, and culture changes. Waisman is also director of human resources for the Women's Vision Foundation, through which she speaks extensively across the country and conducts leadership workshops.
Contact Charlotte Waisman by E-mail at: charlotte@herstoryatimeline.com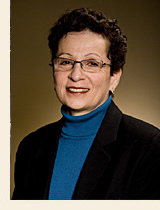 is an author, speaker, and electrical engineer. Her published books include the Setting the Record Straight series, which explores the history of women in accounting, engineering, and professional achievement. Tietjen is one of the top historians in the country on scientific and technical women. She is the CEO of Technically Speaking, a national consulting company specializing in improving opportunities for women and girls to have more career options in technology. Tietjen is also a frequent keynote speaker at engineering, science, and women's conferences.
Contact Jill Tietjen by E-mail at: jill@herstoryatimeline.com